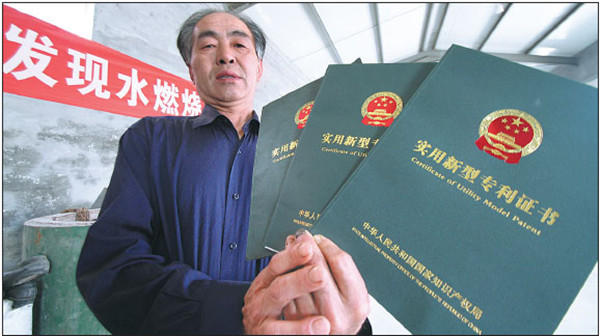 While enhancing self-reliance in science and technology, China will also make greater efforts in improving intellectual property in the manufacturing industry to further promote domestic innovation, an official said.
"We'll try to get IP rights to play a bigger role in the innovative development of the manufacturing industry in a bid to upgrade the industrial base and modernize its chain," Ren Aiguang, deputy head of the science and technology bureau with the Ministry of Industry and Information Technology, said at a news conference on Wednesday.
He underlined that IP rights are an important support for improving the high-quality growth of manufacturing, the aim of which is to transfer from "made in China" to "created in China".
Over the past decade, the ministry has implemented numerous measures to strengthen IP protection and its application in manufacturing, to provide a fair and orderly environment for creativity and entrepreneurship, Ren said.
"We've conducted more research on the patent layout in some major areas, including new-generation information technology, high-end equipment, new materials and biomedicine," he said. "We've also worked with the China National Intellectual Property Administration to ensure patents can be reviewed more quickly."
The ministry has joined hands with other authorities in the fight against those producing or selling counterfeit goods, with nearly 4,000 websites being punished by industry and information technology departments from 2016 to 2020, he said.
In recent years, the CNIPA has also provided aid for universities, academic institutes and enterprises in handling IP-related affairs, so as to help strengthen the creativity, protection and application of IP rights.
Heng Fuguang, spokesman for the CNIPA, said that China transferred and licensed patents 420,000 times last year, up 15 percent year-on-year.
The number of patents applied for by universities increased to 367,000 last year from 106,000 in 2012, said Lei Chaozi, head of the science, technology and informatization department with the Ministry of Education.