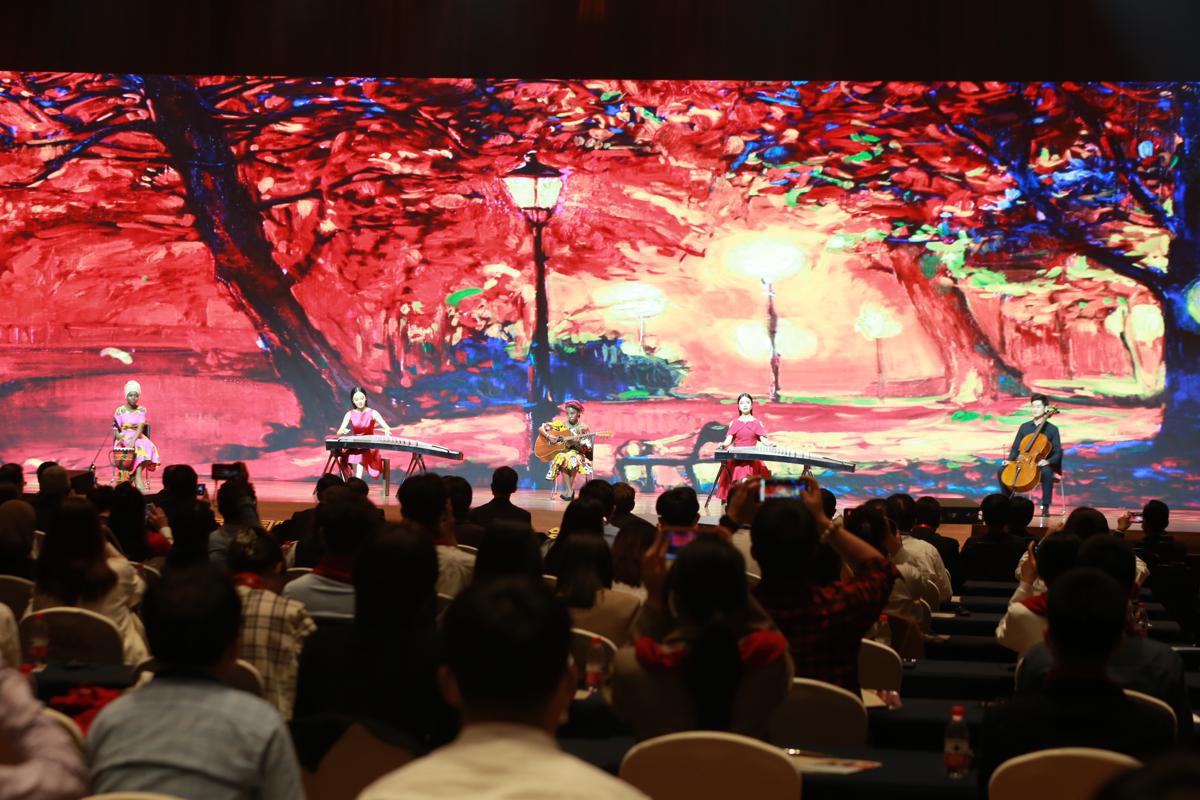 Three educational programs were honored with this year's UNESCO Confucius Prize for Literacy on Tuesday night in Qufu, Shandong province, the birthplace of Confucius.
The program Accessible Literature from Brazil was honored for promoting inclusion and the social participation of people with disabilities through education, sport and culture.
Accessible Literature produces, reproduces and publishes books in multiple formats, which include simple reading in Braille, Libras (Brazilian sign language), audio description and pictograms. The program has benefited 2,022 learners, 55 percent of whom are girls and women, according to the program.
Sarawak State Library in Malaysia was awarded for its program that aims to help build a comprehensive support network for digital competencies and skills for digital-ready communities.
From 2018 to 2022, more than 81,000 learners benefited from the program, the library said.
The Molteno Institute for Language and Literacy in South Africa was also recognized for its program that prepares children, schools and communities for formal schooling. It engages local communities and parents through local languages and dialects in rural areas.
"The pandemic has amplified the global education crisis, but also generated innovation and partnerships to ensure learning continues," Stefania Giannini, assistant director-general for education at UNESCO, said in her speech delivered online for the awards ceremony.
Laureates of the Confucius Prize for Literacy have provided wonderful examples of innovation. They've demonstrated how to target the most marginalized and vulnerable to build learning spaces, said Giannini.
Confucius (551-479 BC) was a Chinese educator and philosopher credited as the first to set up a private school to enroll students from different social classes. His thoughts and ideas have had a deep influence both in China and beyond.
The UNESCO Confucius Prize for Literacy, sponsored by the Chinese government, recognizes contributions to functional literacy using technical skills in support of adults in rural areas and out-of-school youth.
The prize has made important contributions to eliminating illiteracy and promoting the development of education around the world, said Zhou Naixiang, governor of Shandong.
Zhou said the prize has played an important role in promoting traditional Chinese culture around the world, and Shandong will explore more innovative ways to inherit and promote traditional culture.
Because of the pandemic, the winners accepted their awards online. The awards ceremony was a major activity of the 2022 China International Confucius Cultural Festival and the 8th Nishan Forum on World Civilizations, which concluded on Wednesday.
Themed "Diversity of Human Civilizations and Common Values of Mankind", the Nishan Forum was participated in by more than 600 experts, scholars and embassy envoys from home and abroad.
A consensus reached at the forum called for concerted efforts to jointly respond to the risks and challenges in the development of civilizations, and to build an open, inclusive, clean and beautiful world of lasting peace, common security and common prosperity.
Liu Chuan contributed to this story.