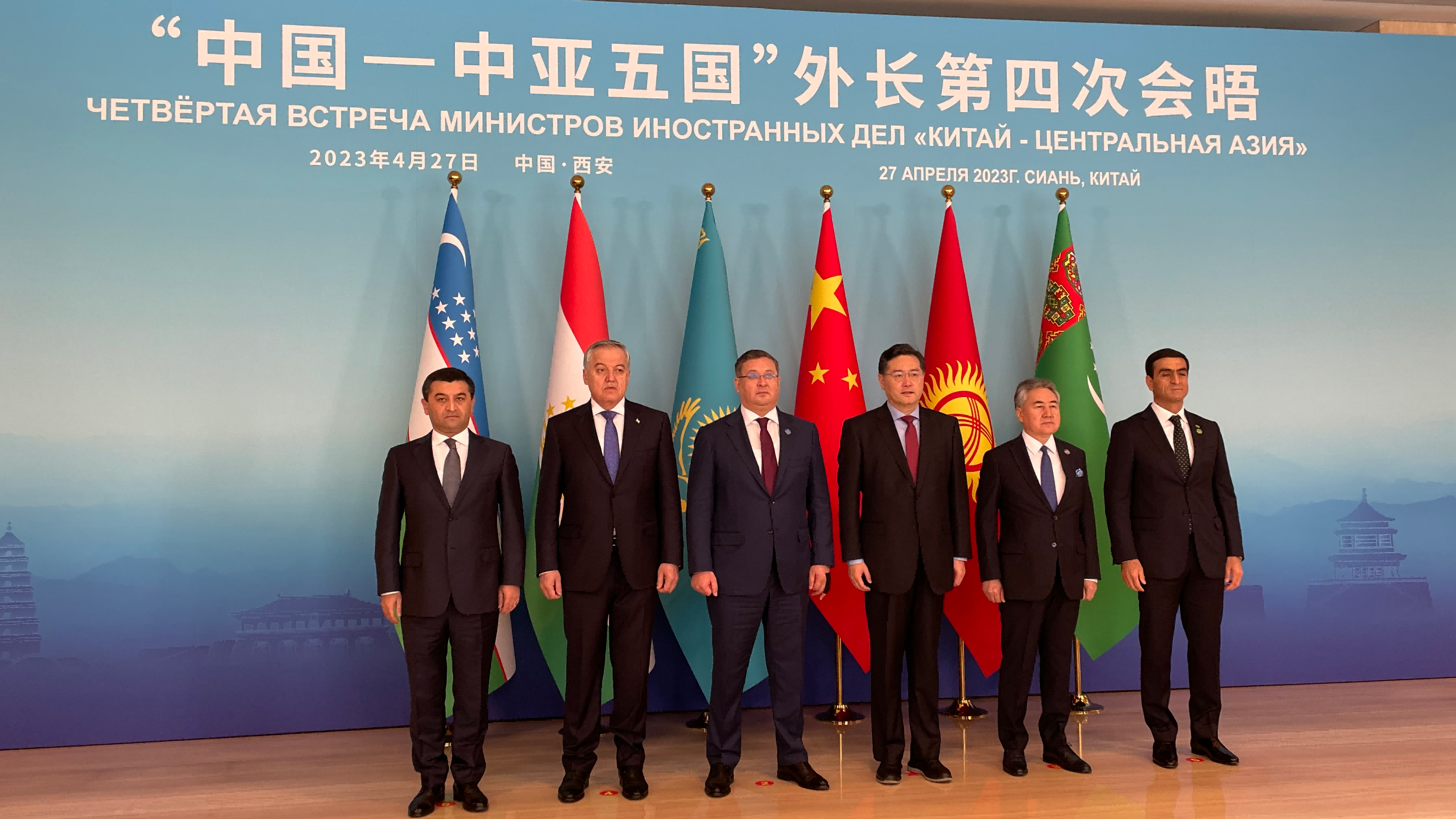 Chinese State Councilor and Foreign Minister Qin Gang on Thursday chaired the 4th China-Central Asia Foreign Ministers' Meeting in Xi'an, and called on all sides to strengthen cooperation and unity in the face of complex situations.
The summit was attended by Kazakhstan's Deputy Prime Minister and Minister of Foreign Affairs Murat Nurtleu, Kyrgyzstan's Minister of Foreign Affairs Kulubaev Zheenbek Moldokanovich, Tajikistan's Minister of Foreign Affairs Sirojiddin Muhriddin, Uzbekistan's Minister of Foreign Affairs Bakhtiyor Saidov and Turkmenistan's First Deputy Minister of Foreign Affairs Vepa Hajiyev.
China and Central Asian countries are good neighbors, friends and partners with a shared future, Qin said, adding that bilateral cooperation has achieved historical results under the strategic guidance of the six heads of state.
Since the announcement of building a China-Central Asia community with a shared future last year, strategic mutual trust between the two sides has stepped up to a new level and new impetus has been added in mutually beneficial cooperation, Qin said.
With friendly exchanges entering a new phase, bilateral relations and regional development show unprecedented vitality, he said.
As the world enters a new period of turmoil and change, Qin called on both sides to continue mutual support on issues concerning each other's core interests.
The Chinese foreign minister called for jointly building the Belt and Road with high quality, expanding high-tech cooperation and increasing exchange of experience in state governance.
He urged efforts to crack down on the "three forces" of terrorism, separatism, and extremism to jointly build a strong regional security network.
Any interference in the internal affairs of countries in the region by force under any pretext should be resolutely opposed to make Central Asia a land of win-win cooperation rather than a battlefield of geopolitical games, Qin said.
He also called for working together to build a Cultural Silk Road and strengthening multilateral coordination to make the international order more just and equitable.
Making full political preparations for the upcoming China-Central Asia Summit, the foreign ministers hailed the vital role Sino-Central Asian cooperation made in consolidating bilateral strategic mutual trust, speeding up respective development, promoting connectivity and safeguarding common security.
The summit will open a new chapter for Central Asia-China relations, and bring new opportunities for the transformation and development of Central Asian countries, and enhancing regional influence, they said.
On the Ukraine crisis, the foreign ministers from Central Asia urged the need to "build bridges instead of walls," adding that they support China's initiative of pursuing peace and promoting talks, and advocated for conflicts to be resolved through diplomatic means in accordance with the spirit of international law.